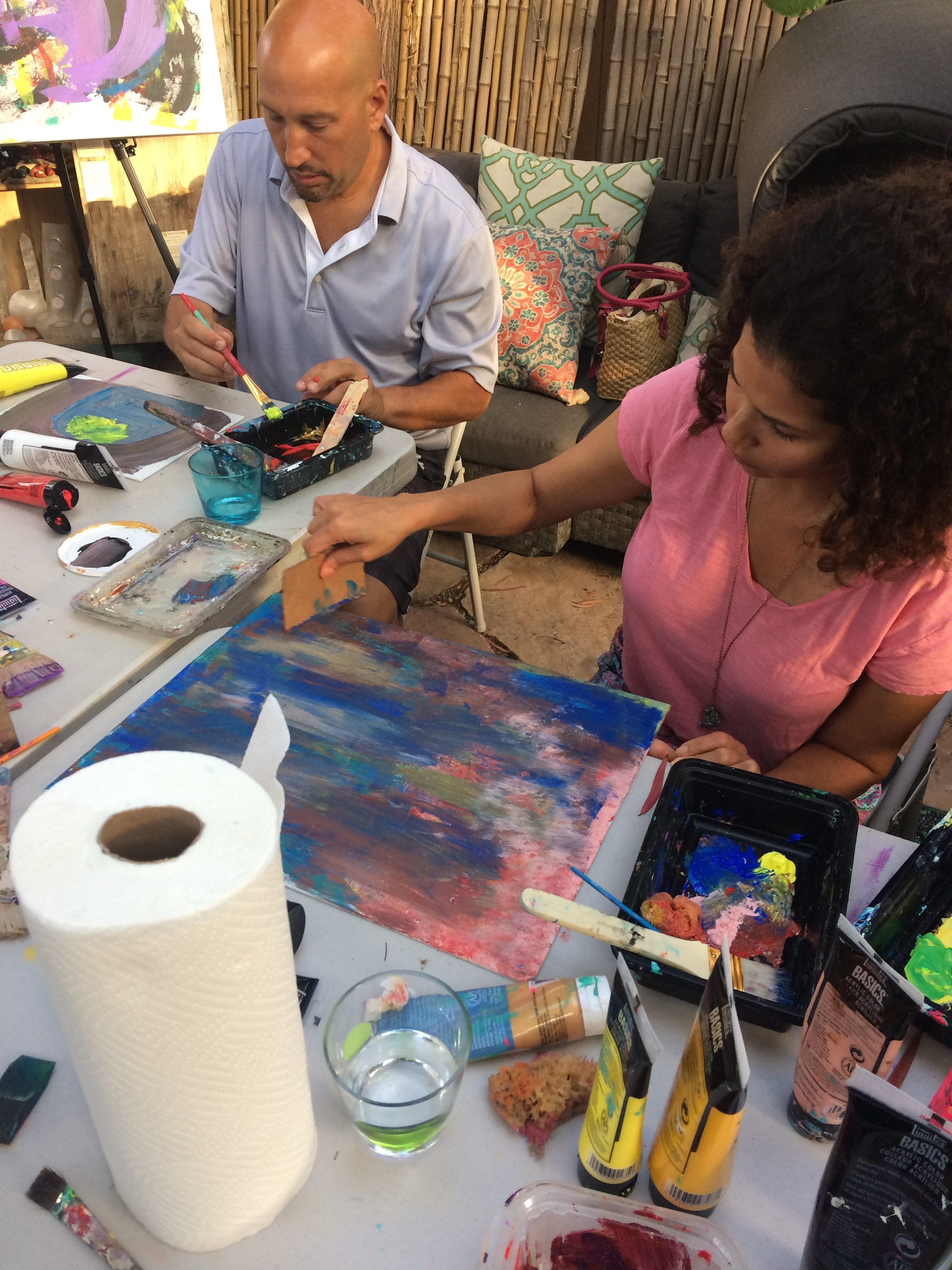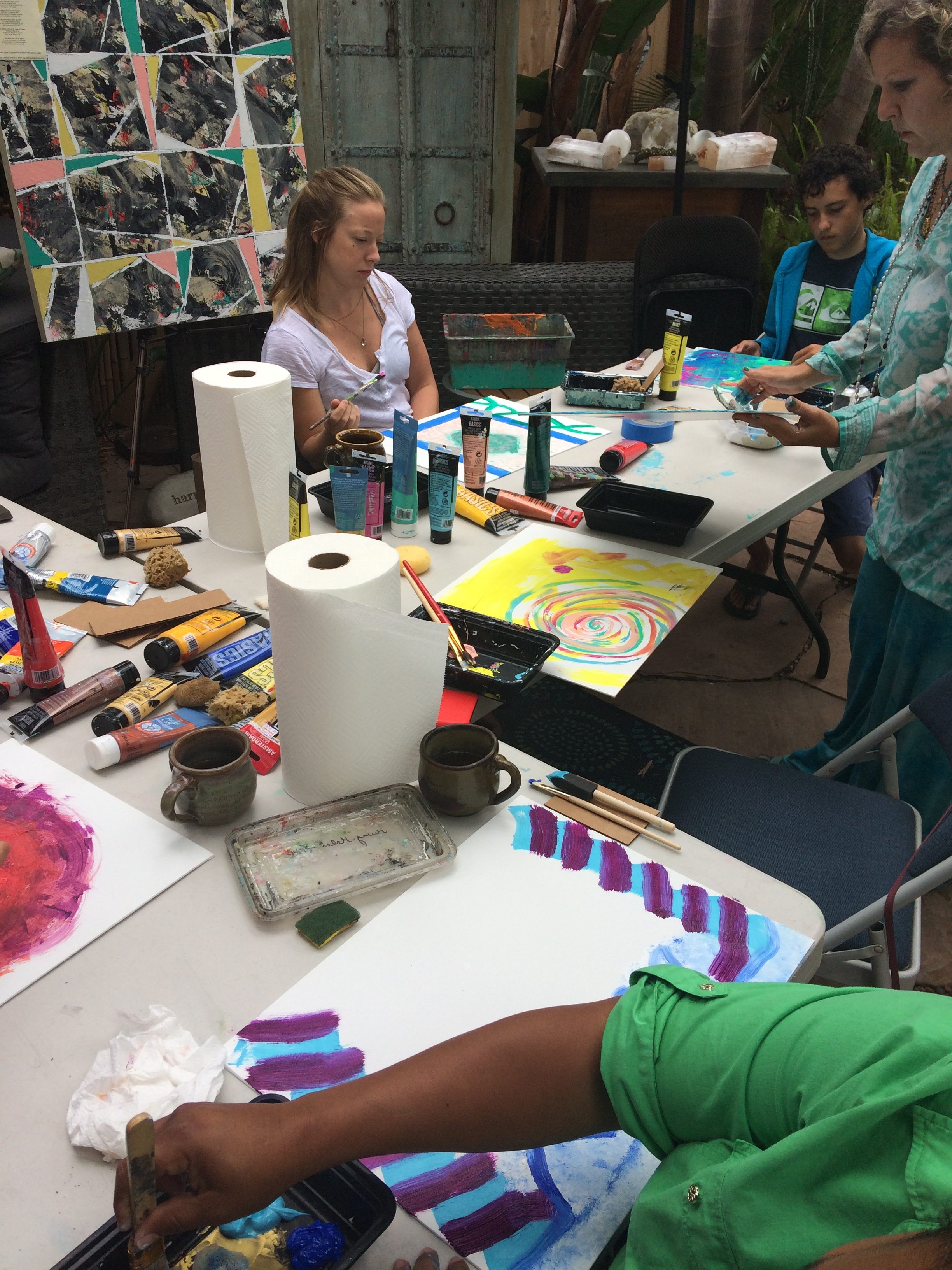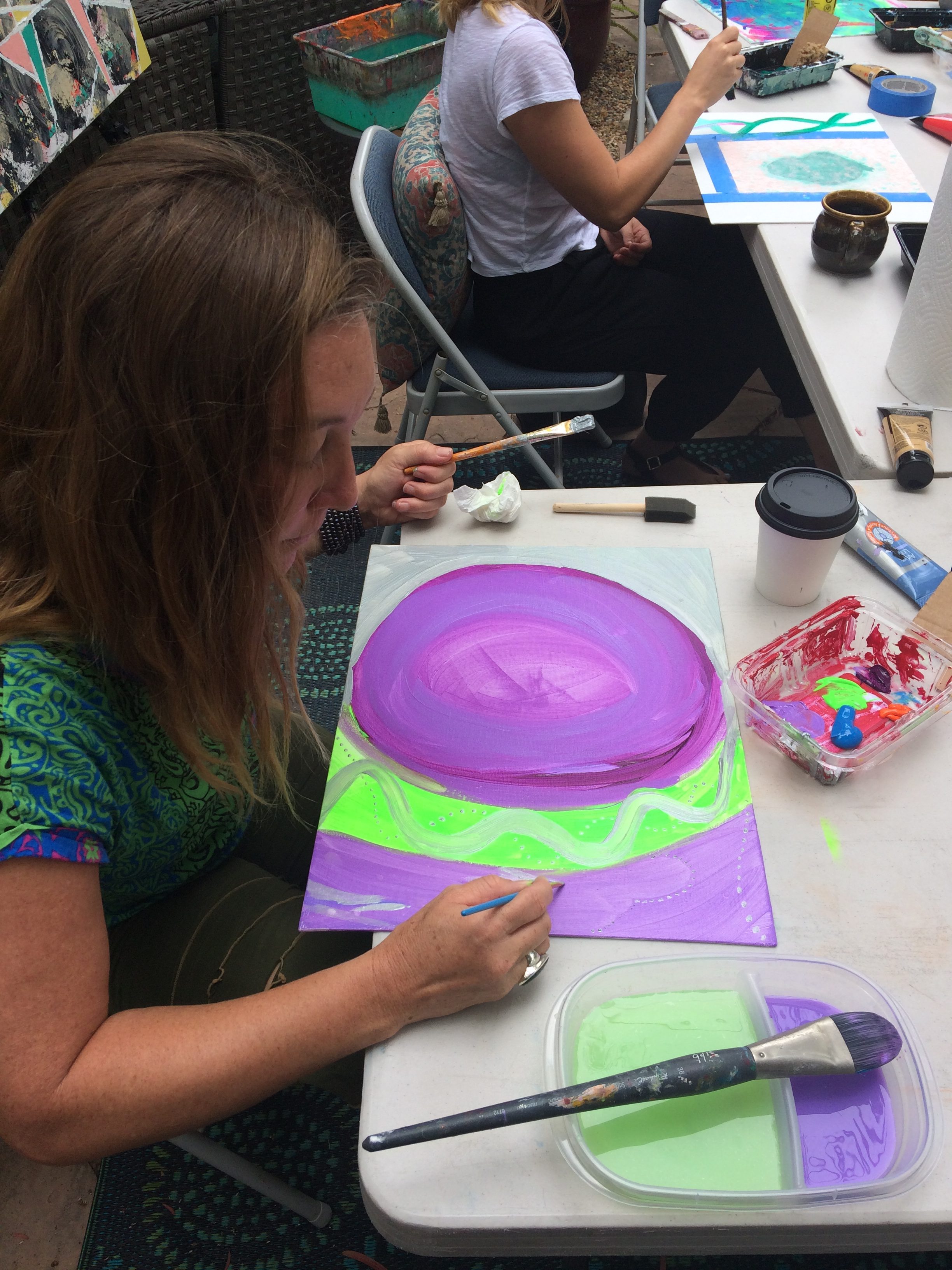 1. Developing Your Intuition through Soul Painting
Description:
This relaxing and meditative art class allows you to experience a deep connection with the intuitive and creative wisdom your soul carries. By tapping into your own inner voice you will:
• Connect with the artist within & strengthen your intuition
• Create a beautiful & personal work of art to take home with you
• Feel a greater sense of clarity, relaxation and freedom
Current 2017 Schedule: No classes currently scheduled.
2. Create Your Own Class:
I offer one on one, small and large group classes.
I can come teach at your office, school or home
I offer art classes that can be themed or tailored to fit your needs. For example; opening up to your creative side, relaxation and stress release or just plain having fun.
I look forward to planning a class with you!
Contact: 760 815 6591 David@DavidLesinski.com